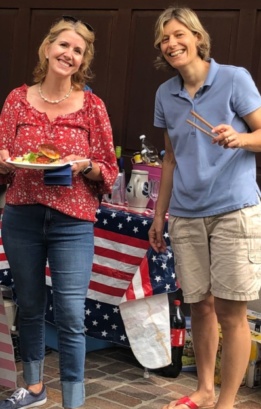 AWC-FL Membership
Types & Requirements
Regular Membership is offered to US Citizens, wives of US citizens, and North American citizens fluent in English. Regular members have full voting rights.
Associate Membership is available to women that have immediate family ties, such as a mother or daughters of US citizens, lived in the United States for at least two years and are fluid in English.
The total number of associate members shall not exceed 20% of the regular membership.
Temporary Guest Membership is available to North Americans fluent in English, and staying for 6 months. Voting rights are waived.
FREE Trial Membership
Join us for one or two of our activities or events and get to know us! You can register now for the FREE Trial Membership below or Contact us with any questions and our Hospitality Group will contact you.
Application Process
Please follow the link below to submit your membership application. The application will be reviewed by our Hospitality group before it is approved. We look forward to hearing from you!
If you need help, Step-By-Step Instructions for the Application Process can be found HERE.