Activities & Events
We may not have a club house, but we do have each other and that Is where we meet for pot-lucks, brunches, swim parties, game and movie nights. We fire up the grill on the 4th, savor Turkeys and stuffing with all the fixings at our favorite local restaurant for Thanksgiving and get crazy at our White Elephant, sometimes known as naughty Santa – even the Swiss Samichlaus knows some of our secrets.
We are not only play and no work, we take part in the multi-cultural festival "Grenzenlos" for local charity as well as supporting the FAWCO charitable target project.
Under the motto "live like the locals", we have baked Biberli in Appenzell, created chocolate masterpieces, visited the Bad Ragartz, and the Liechtenstein Kunstmuseum, We have played Ciao Sepp and baked Zopf, celebrated Waldweihnacht, hiked and sledded in the many mountain resorts in our area – "living like the locals".
Experience it firsthand and attend our next event.
Social Events
While all of the AWC-FL events are social events, the club ensures that we offer Social Events at least once a month that are geared towards being as all-inclusive to our members as possible and in relaxing environments so we can develop and support relationships between members. Below is a list of our upcoming Social Events.
| Scheduled For | Social Activity | General Location |
| --- | --- | --- |
| April (Late) | Falling Class | Balzers, FL |
| May (Middle) | Coffee & Conversation | Vaduz, FL |
| June (Middle) | Finger-Food Potluck | Hinterforst, CH |
| July (Early) | 4th of July Picnic | Sevelen, CH |
| August (Middle) | Ice Cream Social | Balzers, FL |
| September | - | - |
| October (Late) | Finger-Food Potluck | Schaan, FL |
| November (Late) | Thanksgiving Dinner | Buchs, CH |
| December (Middle) | White Elephant Holiday Celebration | TBD |
Interest Groups
Our region has so much to offer that our activities and events are grouped into Interest Groups that our members can sign up for. Below is a list of our Interest Groups with examples of the type of activities in each.
Holidays
4th of July – Halloween – Thanksgiving – Christmas
Cultural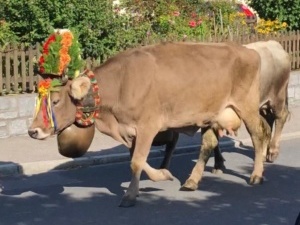 Festivals – Concerts – Museums – Reading – Movies – Theater
Gastronomic
Brunch – Coffee – Pot-Lucks – BBQs – Lunch – Happy-Hour – Dinner – Cooking – Baking
General Sports
Tennis – Soccer – Martial Arts – Yoga – Shooting
Winter Sports
Downhill Skiing – Cross-Country Skiing – Sledding – Snowshoeing – Ice Skating
Summer Sports
Swimming – Beach/Pool – Stand-Up Paddle Boarding – Kayaking – Volleyball – Rock Climbing
Hiking
Mountain Trails – Open Paths – Steep Grades – Nordic Walking
Arts-N-Crafts
Photography – Art – Crafting – Music Performance – Gardening – Decorating
Moms-N-Tots
Kid Projects – Waterparks – Social Activities w/ Child Play areas – Zoos & Kid-Museums – Amusement Parks – Stroller-Friendly Walks
Wellness
Thermal Baths – Yoga – Meditation – Body Conditioning
Volunteering
Outreach – Fundraising – Event Planning – Board Position
Other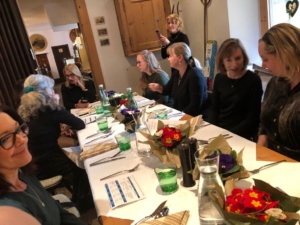 Always looking for new ideas! Members are encouraged to pass along ideas & info for future activities & events!